FOR CUSTOMERS ABROAD
Secure payment
Our secure payment
With SSL / TLS (using Visa / Mastercard / Paypal)
Read and choose among the types of payment accepted by us
Money Back Guarantee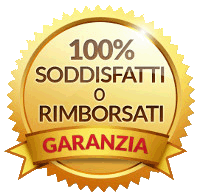 1. I want to use the payment metodoto online!
a) I'm holding a PayPal account, payments on Kerek safe?
Of course, for each type of credit card (we remind you that the cards accepted are Visa, American Express, MasterCard and prepaid cards and all those of the PayPal system) are made of anti-fraud controls. For example, for American Express delivery address must correspond with the address shown to American Express at the time the card is issued.
In addition, purchases by credit card are made through a secure server that adopts the TSL protection system (Transport Layer Security), a security protocol developed and following the SSL (Secure Socket Layer) 128-bit. This protocol prevents the interception, alteration or falsification of information. Kerek is not aware, nor retains the credit cards used by its customers because they are transmitted directly to the PayPal server.

b) I'm not holding a PayPal account and I want to go to an online payment card, is it possible?
Sure! You will use our Virtual POS PalPal. In this regard, simply select PayPal as a payment method and wait for the loading of the page encrypted and protected by Paypal. Remember, it is not necessary to have a PayPal account or make a recording. Now just fill out the required fields and enter your card number (credit card / prepaid card / master card / other card), the card expires and the security number (a 3-digit code on the back of the card).
See graphic guide below.
Number of 16-digit card / Expiry date / Security code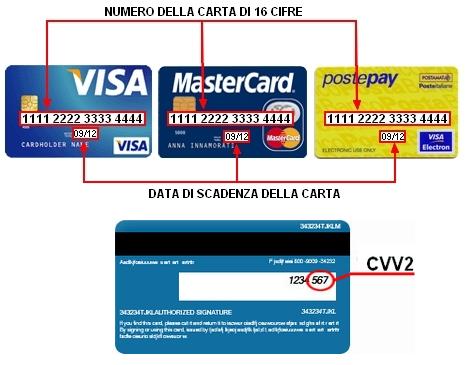 Payment via PayPal is completely safe, protected by the best information security measures and totally confidential between buyer and PayPal servers. Never under any circumstances the PayPal support bank will transmit it to us it to anyone else your personal payment data will remain completely invisible even to our website. This tool also allows you to be completely covered by scams. Choosing this option as a way to immediately start processing step and shipping; you delete all time of payment processing that is immediately accepted.
Here's what to do (instructions):
Payment instructions without PayPal account payment instructions without PayPal account

Click on photos to enlarge and dedicated instructions laws.


2. I want to use the payment by bank transfer!
During the fair location selected as payment "bank transfer" method, the next screen you'll see all the credentials (IBAN and holder) to make payment with your bank or through your online bank account. Just after the payment you must confirm that it has credit by communicating via email or SMS, by writing the following:

<< I communicate that payment for the object (object name) and num. order (num. order) was made by crediting the sum of € xxx, xx >>

Kerek, apparterà the object for the time necessary order to perform the currency to be transferred to our counter (within 3-4 working days). To have been credited and verified your order will be handled, and you can check it in your "personal area" of this site, after having logged.


3. I want to use cash on delivery!
Cash on delivery is only possible if enabled and active at the time of Chack out in ripeilo carriage. You can not ask for payment on delivery, payment on delivery if not enabled.